RV Caravan Tow Vehicle Toowoomba
RV Caravan Tow Vehicle Toowoomba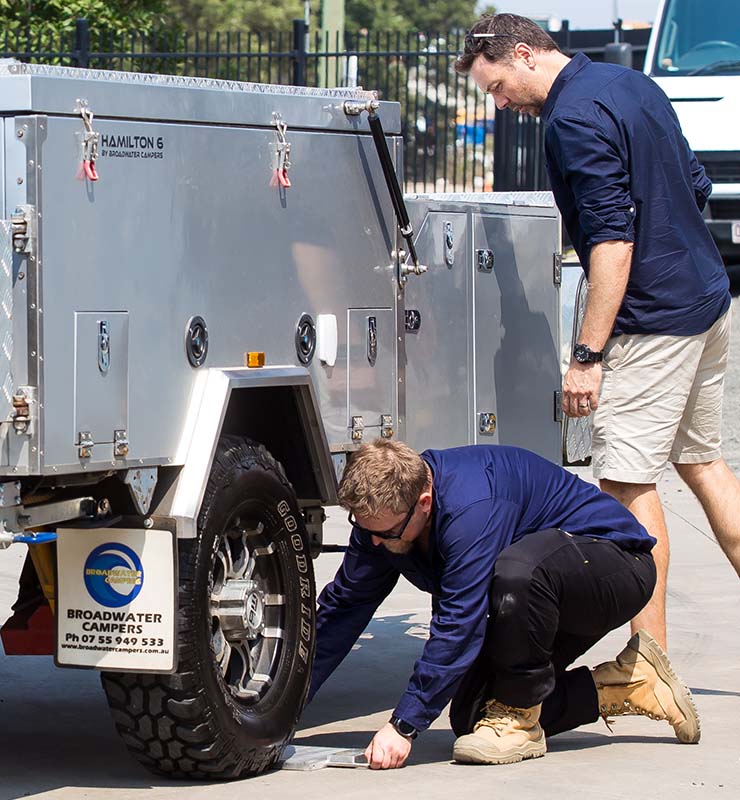 Are you towing for the first time or have you updated your tow vehicle recently? Before you start towing, it is important that your vehicle is set up correctly. Safety is critical, but performance and value is key. Most vehicle dealers and 4x4 accessory fitters offer the bare minimum generic solution for all caravanners, which often perform poorly and have to be upgraded later. We offer a tailored solution for your exact rig, to get the most out of your caravan while maximising safety and comfort on the road.
We offer a full range of auto-electrical services, including brake controllers and charge lines, mechanical services including Lovells GVM suspension upgrades and towing-related accessory fitting.
Find out what we can do for your van book now
Brake Controller Installation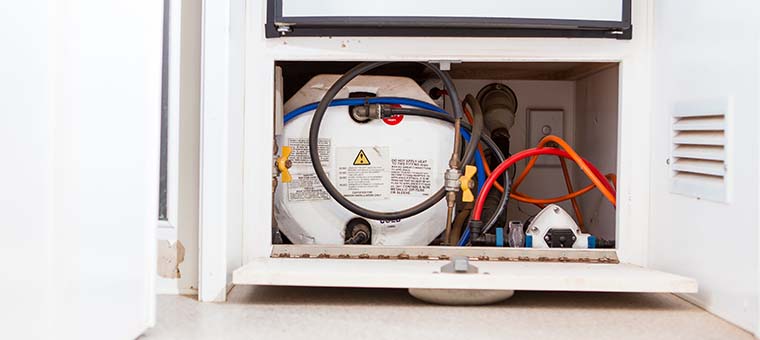 Brake Controller Installation
Most vans require a brake controller in the tow vehicle
This is an essential piece of equipment that is responsible for all your braking requirements. We install high quality units featuring proportional controls, and provide instruction on their operation for your rig.
Find out what we can do for your van book now
Fridge and Charge Lines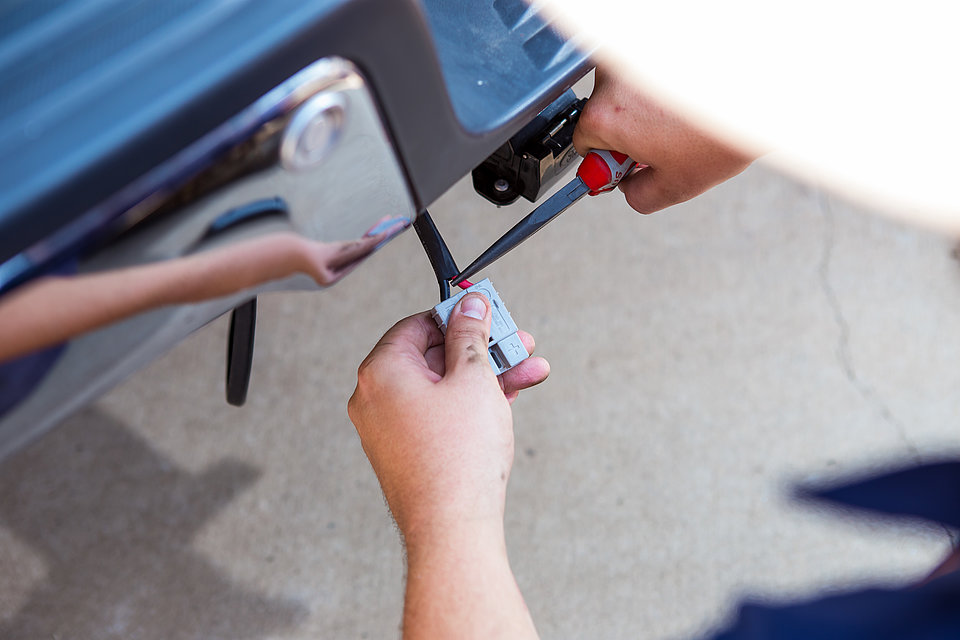 Often the most underdone or incorrectly installed parts of systems setup by dealers and 4x4 fitters
The right choice depends on your van's batteries, charging systems, fridge technology and overall size. Talk to us about getting the right solution, the first time.
Find out what we can do for your van book now
Trailer Plug Repairs / Upgrades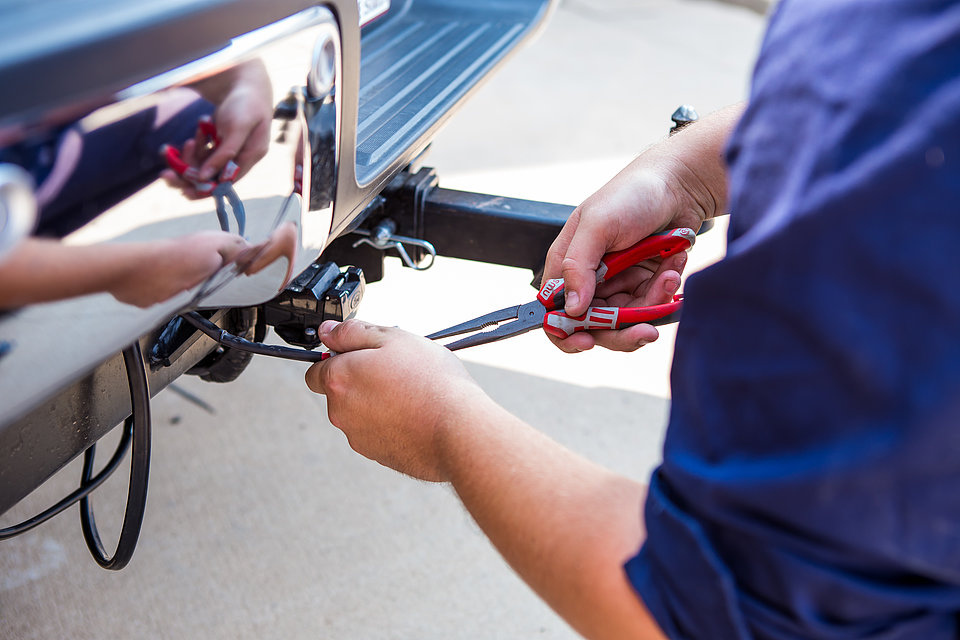 Trailer Plug Repairs / Upgrades
7-pin, 12-pin and Anderson plugs & sockets don't last forever
If yours is causing problems or just needs to be replaced - let us know.
Find out what we can do for your van book now
Dual Battery Systems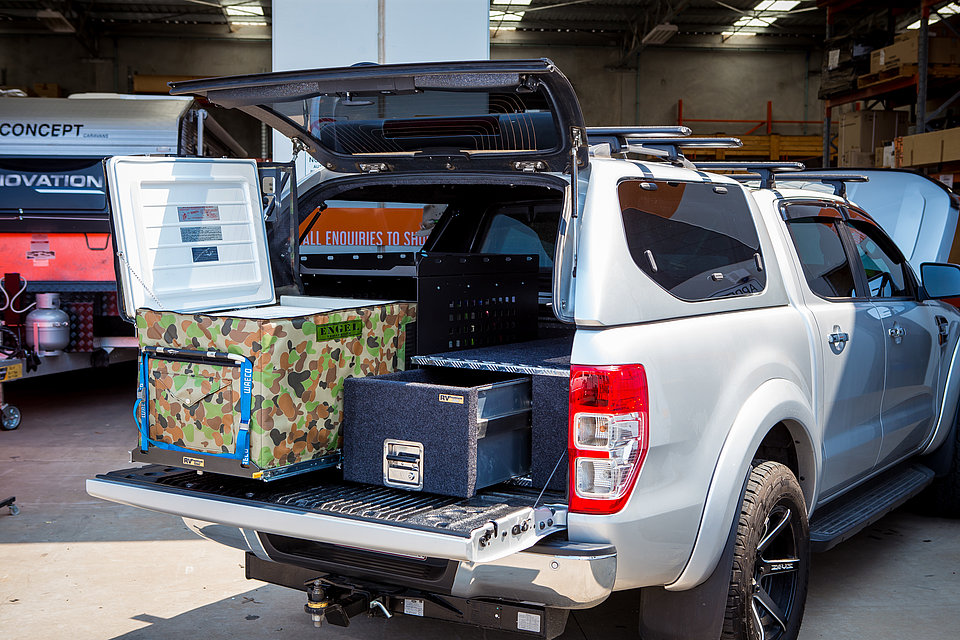 Great for running a chest fridge in the vehicle, and giving you an emergency jump-start option, we have a range of dual battery systems and DC-DC chargers to suit most tow vehicles
From simple plug and play boxes, to fully integrated under-bonnet or in-canopy systems.
Find out what we can do for your van book now
ALKO ESC Wiring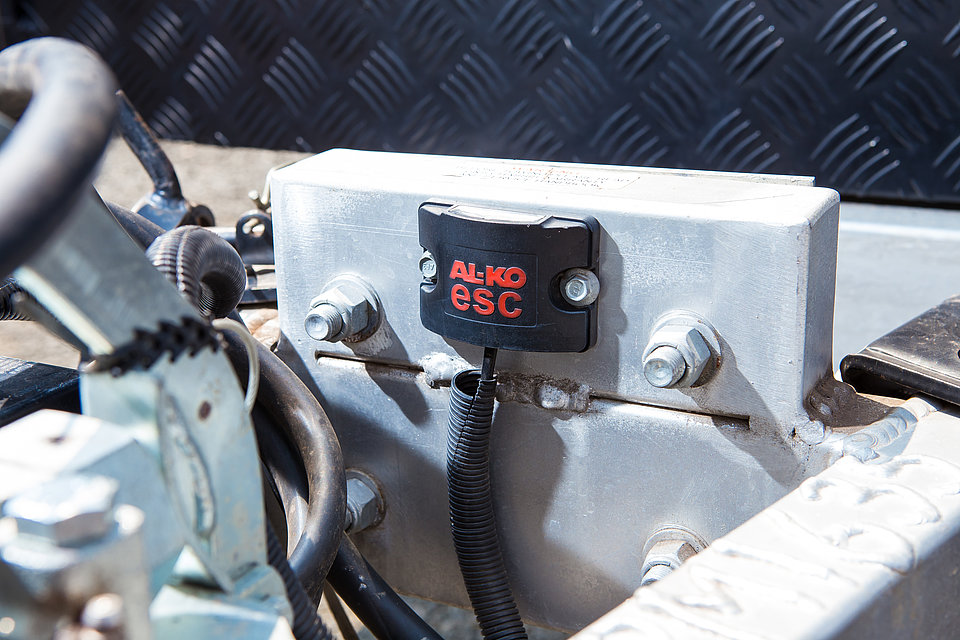 The ALKO ESC (Electronic Stability Control) is a popular feature on many new vans, and requires special wiring to be installed in your tow vehicle
As a licensed ALKO ESC installer, you know you will get the best result with us.
Find out what we can do for your van book now
Towing Mirrors & ClearView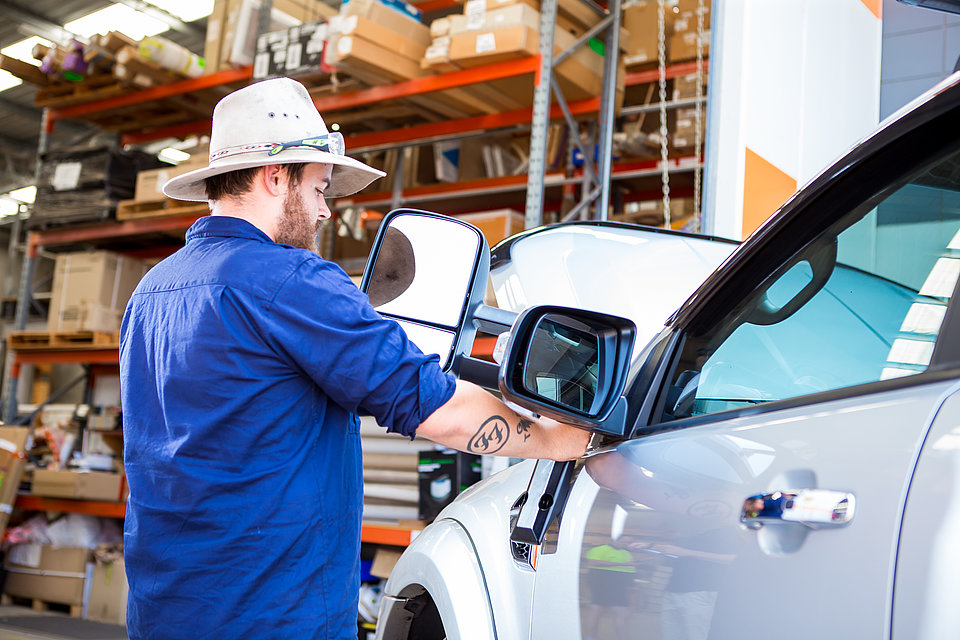 Towing Mirrors & ClearView
Vision is safety - so get the right mirrors for your rig
We supply and fit ClearView mirrors, and also have an extensive range of clip-on/strap-on mirrors that are easy to fit yourself.
Find out what we can do for your van book now
Reversing Cameras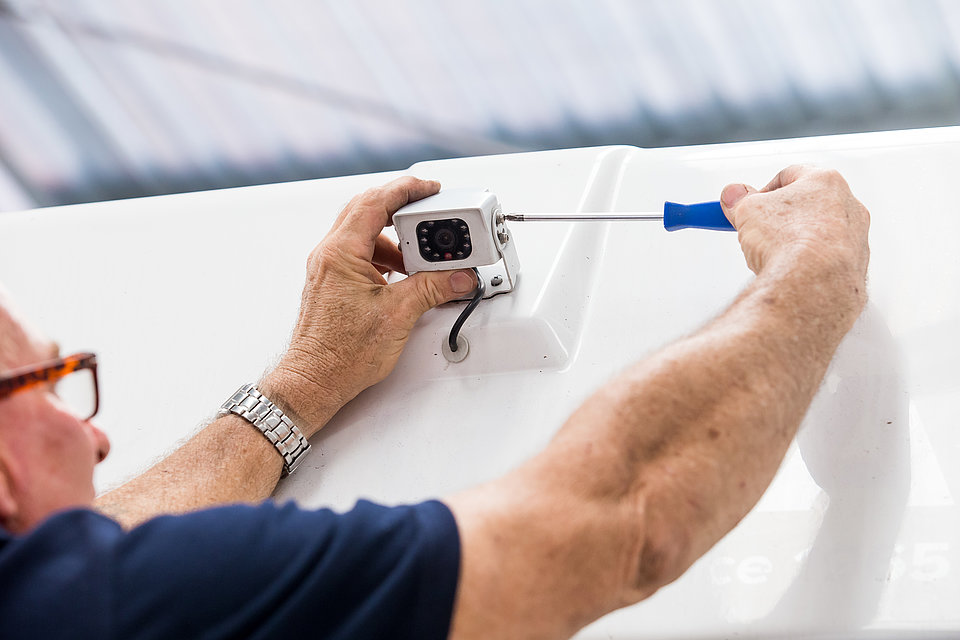 Used for both reversing and checking traffic behind you while driving, reversing cameras are almost essential these days
We supply and install reversing camera systems to both your tow vehicle and van. Our range includes wireless, wired, single, double, triple and quad camera systems, and offer dash mount or mirror mount screens.
Find out what we can do for your van book now
Lovells GVM / GCM Upgrade

Lovells GVM / GCM Upgrade
We are your Toowoomba authorised dealer for Lovells Suspension - Australia's leading supplier of federally compliant GVM and GCM upgrades
With many common vehicles easily exceeding their carrying capacity, ball weight or towing capacity, it can lead to unsafe situations and may void your insurance coverage or warranty. A Lovells GVM or GCM upgrade will improve the safety and handling of your vehicle, and gets you legal again.
Lovells upgrades are available for most popular vehicles including:
Toyota LandCruiser 200
Toyota Prado
Ford Ranger
Mazda BT/50
Isuzu DMax
Often done in conjunction with a caravan ATM upgrade
Find out what we can do for your van book now
5th Wheel & Gooseneck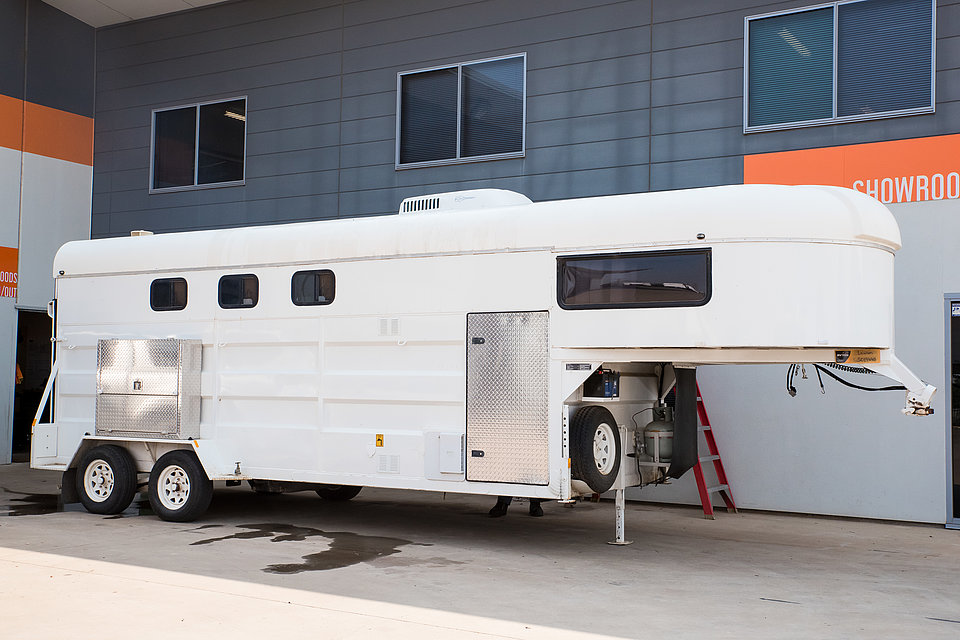 We install gooseneck balls and 5th wheel hitches into all popular utes and trucks covering weight ranges from 3.5T to 9T
We are your local approved installer for Hayman Reese systems such as the popular R16 turntable hitch. We also offer modifications to the trailer coupling such as sidewinder boxes, and forward extensions to increase turning clearances.
Find out what we can do for your van book now
A-Frame Towing Systems

Do you need to tow a vehicle behind your motorhome and are looking for a quality towing system?
Here at RV Service Centre, we are the local certified installer for Janer RoadMaster towing systems. These systems are made to suit most of the popular motorhomes as well as tow vehicles. We stock everything from the entry-level Tracker systems, to the popular Falcon All-Terrain systems and all the way up to the BlackHawk system suited to heavy vehicles. All Janer RoadMaster systems are fully ADR compliant and engineering certified on installation.
The system features:
Telescoping bars
Cross bar
Safety cables
Break-away system
Integrated Electronic Braking System
Find out what we can do for your van book now
Tow Package Kit Deals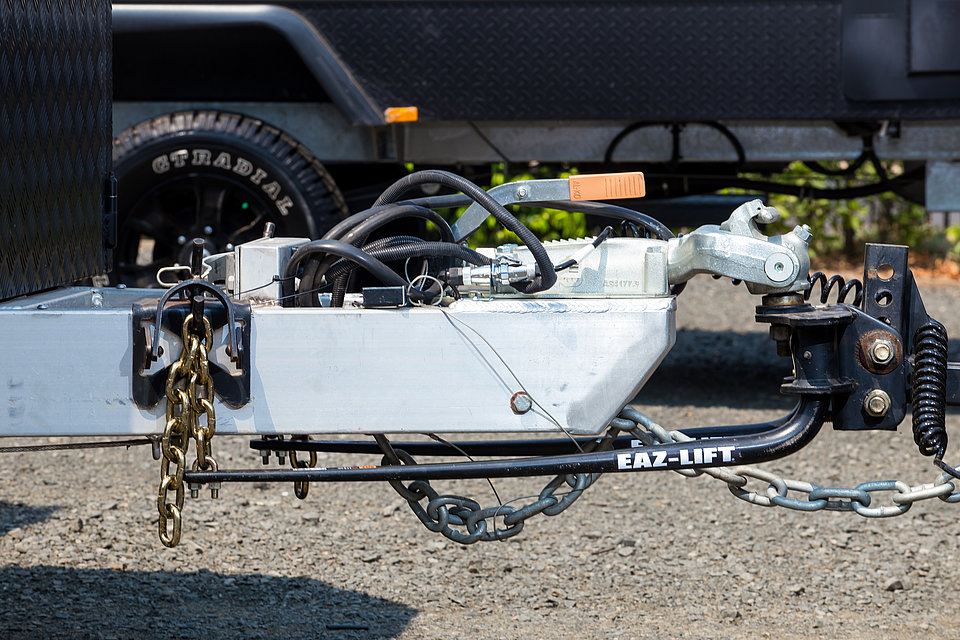 If you need an entire vehicle setup ready to tow properly, talk to us about our vehicle tow package deals.
Find out what we can do for your van book now
Expert tips for towing mirrors
Trucks use tall skinny mirrors, not wide short ones. There's a reason you should too.
Expert tips for your gooseneck setup
Ensure your hitch complies with ADR rules. We can comply selected models of imported hitches, including Hijacker and Demco.