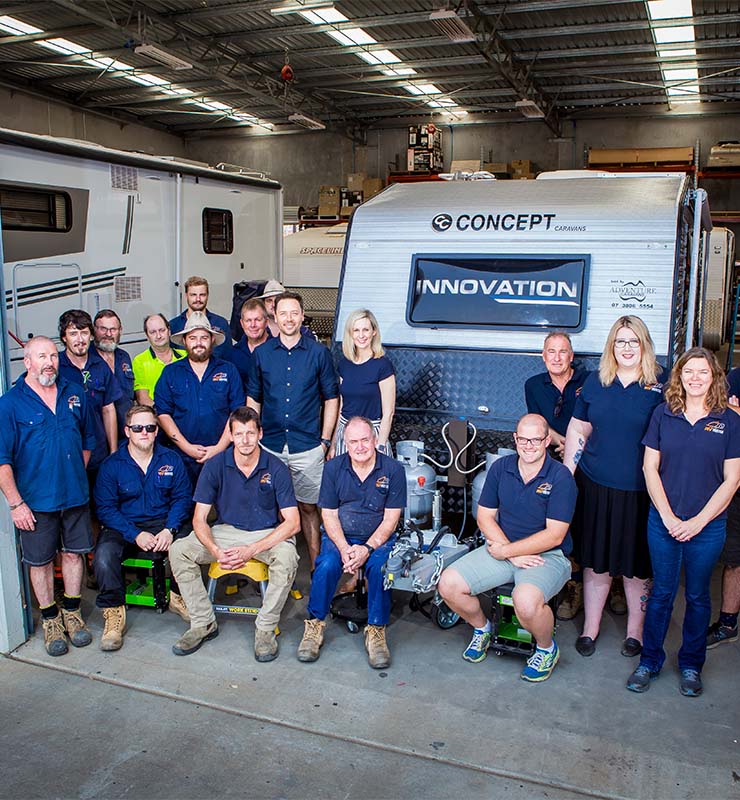 Got A Passion For Or An Interest In RVs? Join The Team
We have a large team of both male and female tradespeople, technicians, service and support staff that we rely on to deliver exceptional outcomes for our customers. All of our team are active caravanners, campers, 4WDers and tenters - we love exploring and enjoying what Australia has to offer.
We cover a large range of trades including RV service & repair, mechanical, auto-electrical, electrical, plumbing, gas, bus, truck & trailer, cabinetry, boilermaking, and light fabrication.
If you want to get the most out of your career, combining your love of camping/caravanning with trade skills or fantastic customer service, we'd love to hear from you.