Trusted Caravan Repairs in Toowoomba
Trusted Caravan Repairs in Toowoomba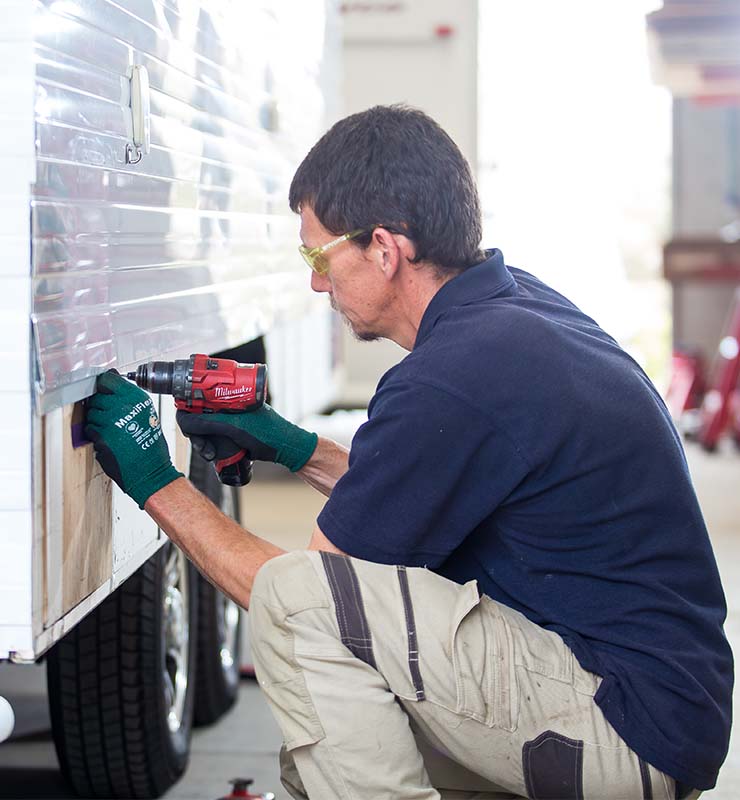 Whether your van has suffered major or minor damage, we will have you back on the road quickly using our unique, industry leading processes that will bring your van back to its new condition. We stand behind the quality of all our work with our 3-year repair guarantee, and offer a full lifetime guarantee on selected repairs.
At RV Service Centre in Toowoomba, our first class facility and team of qualified technicians repair all types of damage across all RVs, including caravans, motorhomes, camper trailers and horse floats.
In need of repairs?book now
Awning Repairs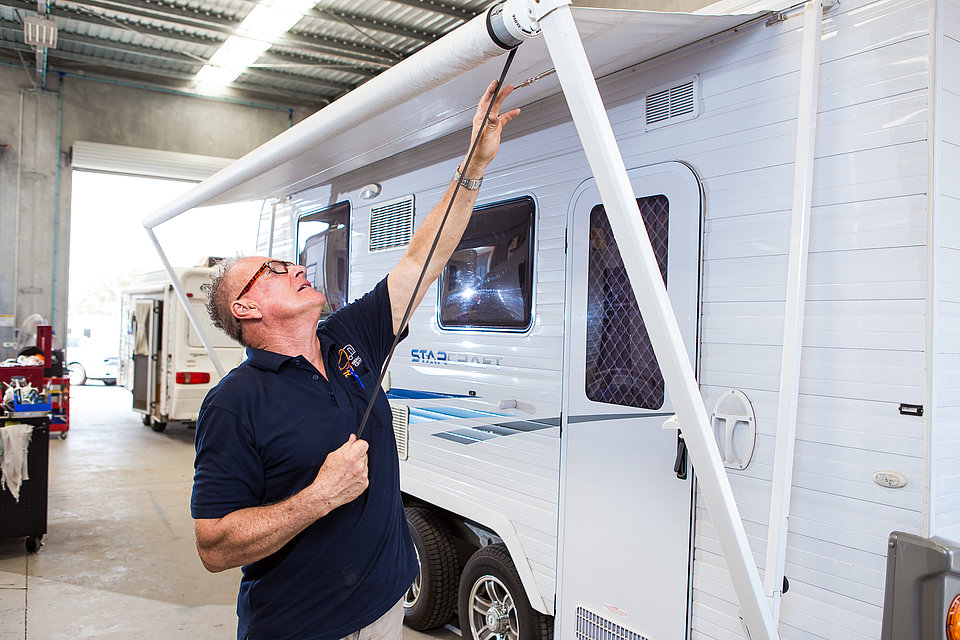 We stock complete awnings, as well as spare parts and accessories from major brands, including Dometic, Carefree, Fiamma and Aussie Traveller
Insurance Repairs
We are your RACQ Selected Repairer, Preferred Repairer for CIL, Suncorp, AAMI, AAI, and authorised repairer for Ken Tame, IAG, NRMA, and other insurance companies
Learn more about our streamline insurance repairs process.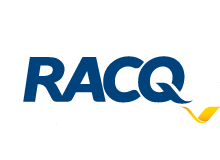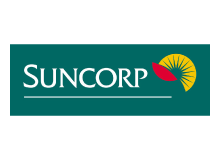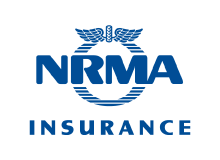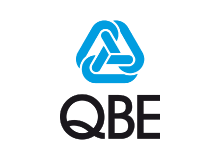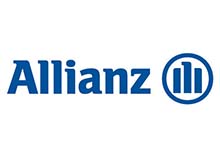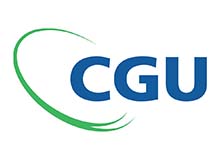 Hail, Storm & Impact Damage Repairs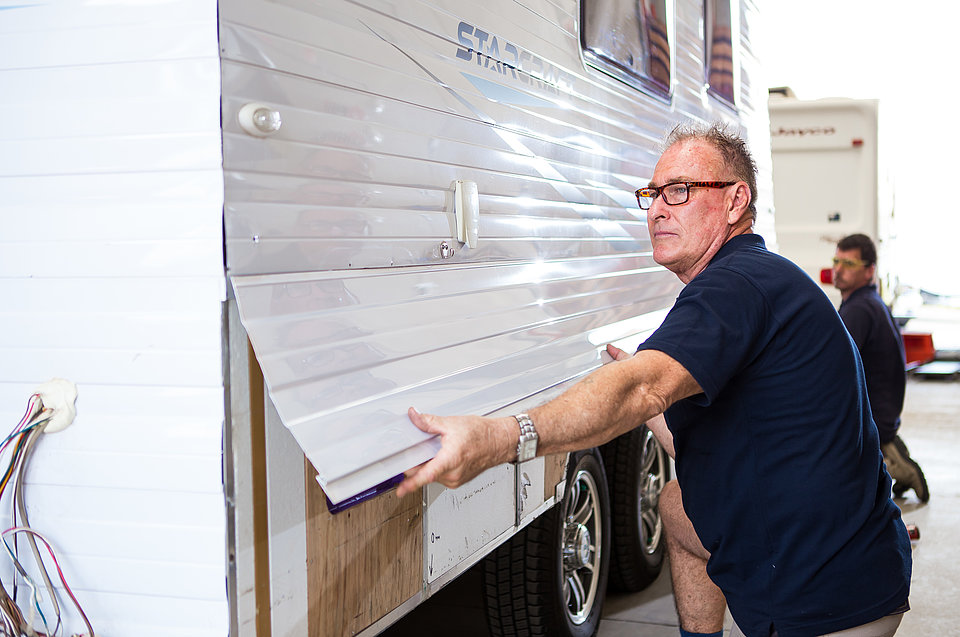 Hail, Storm & Impact Damage Repairs
If you have encountered a hail storm or severe weather recently, or received damage to your van - you can trust that our specialised repair process will bring your van back to new condition
If you need emergency assistance, contact us now to prevent any further damage from leaks.
Emergency & Onsite / Mobile Repairs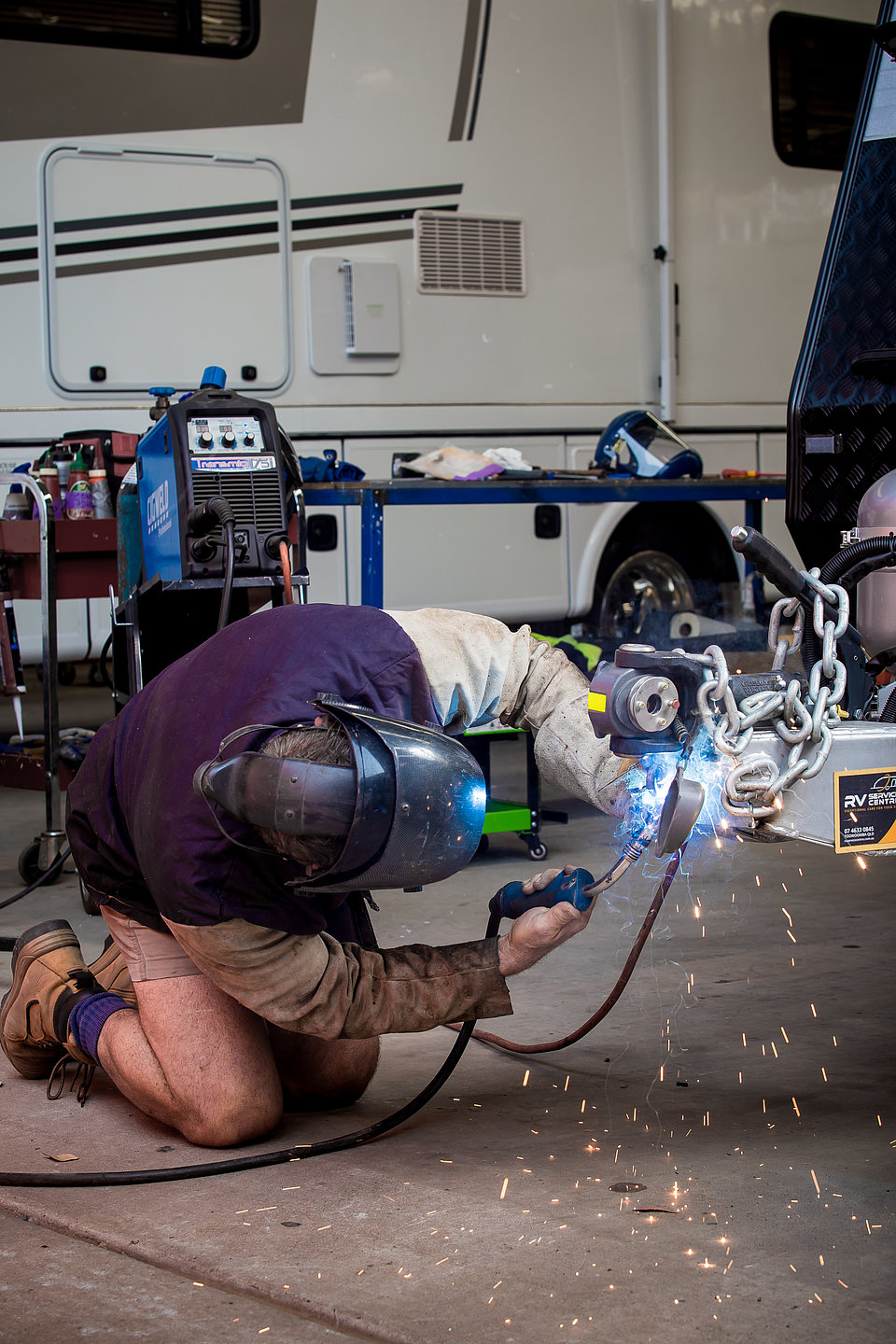 Emergency & Onsite / Mobile Repairs
If you can't travel and require mobile / onsite repairs to get you going - we're here to help
We are your local roadside assistance provider (including Jayco Roadside Assist), and are equipped with all the gear to get you back on the road quickly.
Brake, bearing and wheel problems
Lost / disconnected wheels
Damaged awnings
Stuck camper winder problems
Locked / stuck doors
Cracked chassis / welding repairs
Major leaks
In need of repairs?book now
Warranty Repairs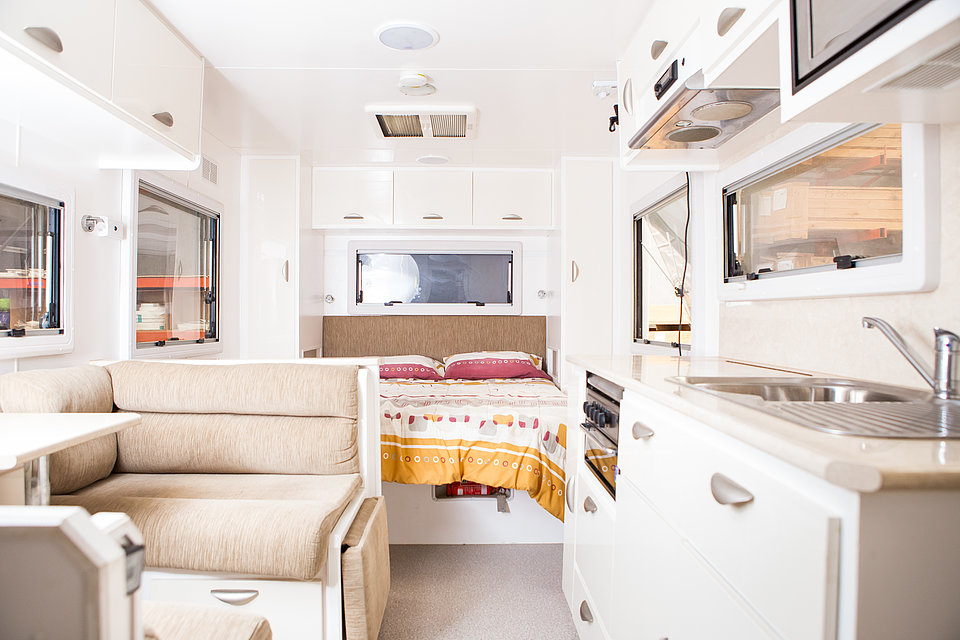 Got a new van and something's not quite right? We're here to help
We are your local warranty agents for major caravan brands, including Jayco, New Age, Apollo, Avida and more. We're also warranty agents for major appliance & component suppliers, including Dometic, Thetford, Coast RV, ALKO, Camec and Aussie Traveller. So whether its an issue with the construction of the van, or any item fitted to it - you can have all the issues resolved in one easy location.
In need of repairs?book now
Fridge & Appliance Repairs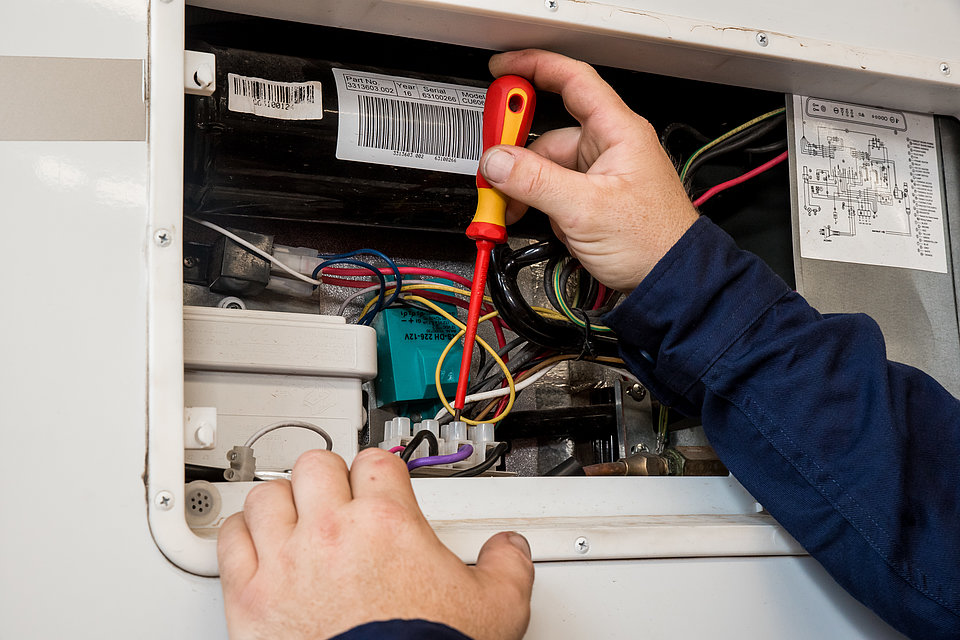 Fridge & Appliance Repairs
We service and repair all major appliances fitted to your caravan/RV including:
Air Conditioners: Dometic, AirCommand, Coleman
Hot Water Systems: Suburban, Truma, Swift, Atwood
3-Way Fridges: Dometic, Thetford, Waeco, Bushman
Compressor Fridges: Dometic, Thetford, Waeco, Bushman
Stoves / Ovens: Dometic, Smev, Thetford
Diesel Heaters: Dometic
TV Antennas: Winegard, Jack
We stock a large range of common parts, including elements, thermostats, PCBs, valves, burners and service kits.
We are warranty repair agents for most leading appliance brands too. So, if you have a fault with your appliance, we can repair it under warranty for you. Most appliances carry a minimum 12-month warranty, and many have 2-3 year coverage.
In need of repairs?book now
Electrical, Plumbing & Gas Repairs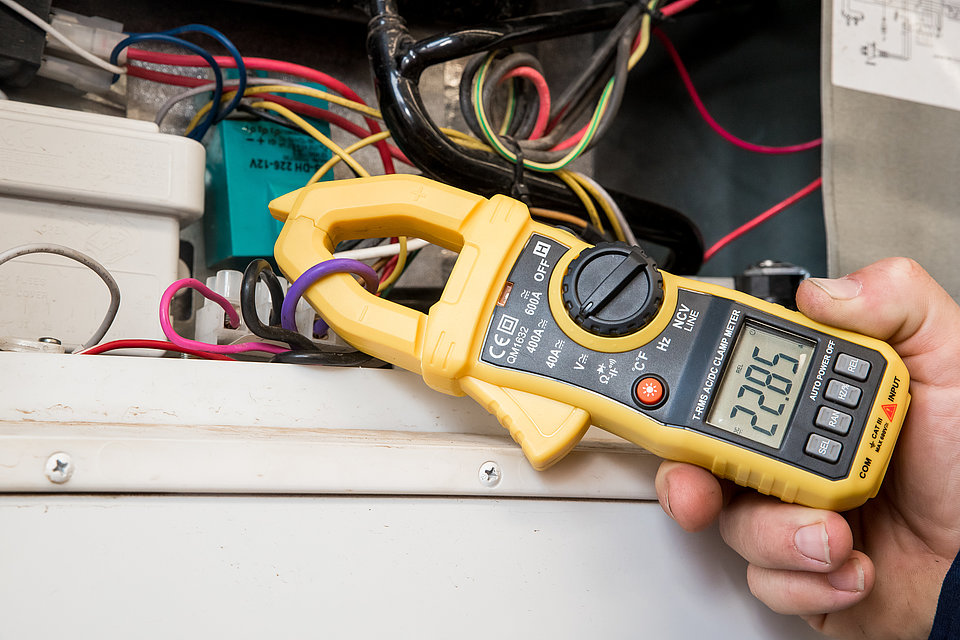 Electrical, Plumbing & Gas Repairs
Our qualified technicians are able to service and repair all parts of your van's utilities including:
240V Electrical - If you need extra power points, or 240V issues resolved, our mains power technicians are here to help.
12V Electrical - Our low voltage technicians specialise in your caravan 12V system covering lights, batteries, chargers, solar, fuses, trailer plugs, Anderson plugs, and appliances. If you're having issues with your 12V system, we can resolve it.
Plumbing - For leaking tanks, pipes, fittings, taps, inlets and outlets, pump issues and pressure issues – our plumbing team can take care of it. Specialising in John Guest plumbing, which is common in most caravans, we'll have the leaks fixed and get you back on the road.
LP gas systems are common in most caravans, and can be dangerous if leaking. With many appliances like your fridge, cooker, and hot water system running from gas, there are multiple points of failure inside the van. Our gas fitters are able to diagnose issues, fit new appliances and ensure your LP gas system is 100% safe for your next trip.
In need of repairs?book now
Chassis Repairs & Modifications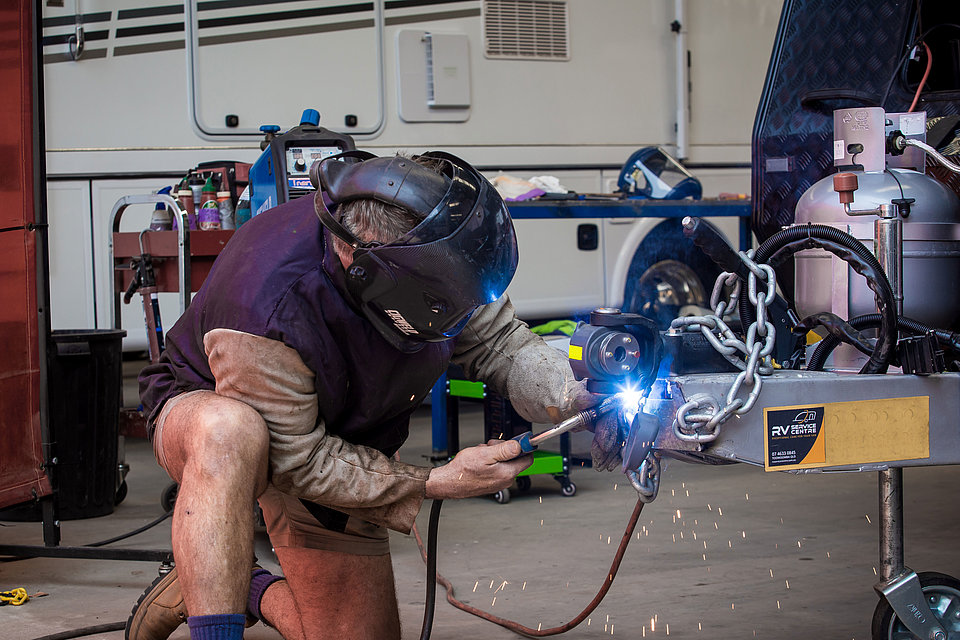 Chassis Repairs & Modifications
Chassis can fatigue and crack, leading to catastrophic results. If you have noticed any issues with your chassis or A frame drawbar, it needs to be fixed immediately.
Our qualified welders can repair, reinforce and upgrade most caravan chassis and drawbars.
In need of repairs?book now
Rubber Roof Repairs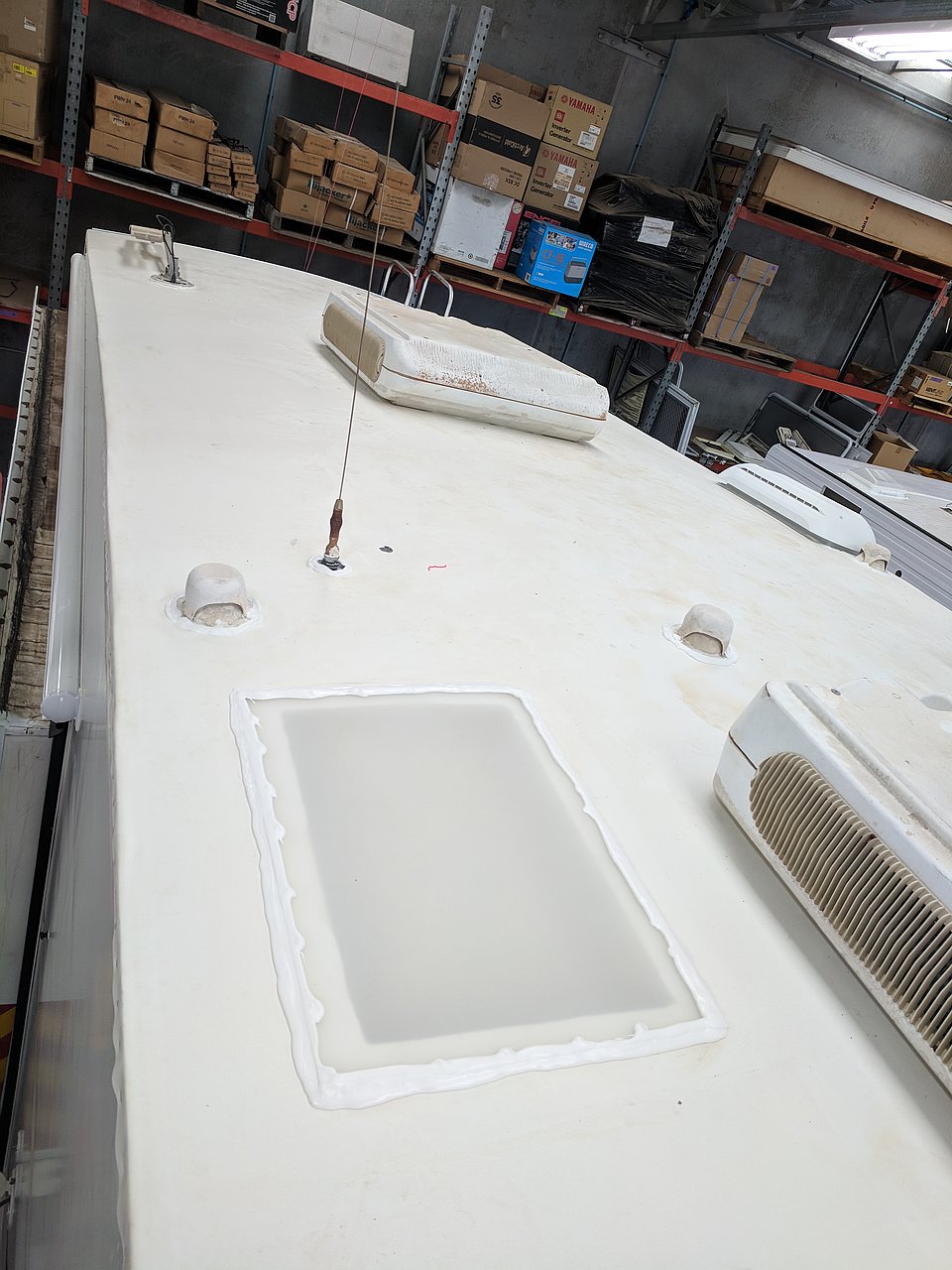 Rubber roofs on 5th wheelers need special maintenance and have a lifespan of about 7 years.
After this time - or if the roof membrane has been torn or punctured – it is necessary to replace the membrane. We can refurbish the roof with a new substrate and vinyl membrane, or offer upgrades to fibreglass or aluminium skins. We also have specialised products to patch and repair small defects in the membrane to prevent leaks.
In need of repairs?book now
Expert tips on caring for your awning
Use an RVSC Awning Tie Down kit for extra security on your awning
Roll awning up if weather is getting severe
Do not try to hold on to an awning in severe weather – the force is too great and you can get injured
Awnings are measured in feet, from centre-to-centre of the vertical arms.
Awnings can be retensioned for easier operation
Operate the pull-strap from the centre of the roller to prevent skewing
Expert tips for 3-way fridges
Ensure the van and fridge are absolutely level – they don't work very well, if at all, when on an angle
If having any issues – check an alternative power source. E.g. if not working on 240V, check it on gas
12v mode shouldn't work unless plugged into your vehicle. Having the fridge run on 12v from your van's house batteries will flatten and damage them quickly
It takes 4+ hours for the fridge to start getting cool – so give it time – overnight is best.
Check fridge door seals for good contact
If ambient temperature is over 35°C the fridge will work less effectively.
Expert tips on rubber roof repair
Don't use silicon or sila products on vinyl roofs - they do not adhere properly and lead to larger leaks.