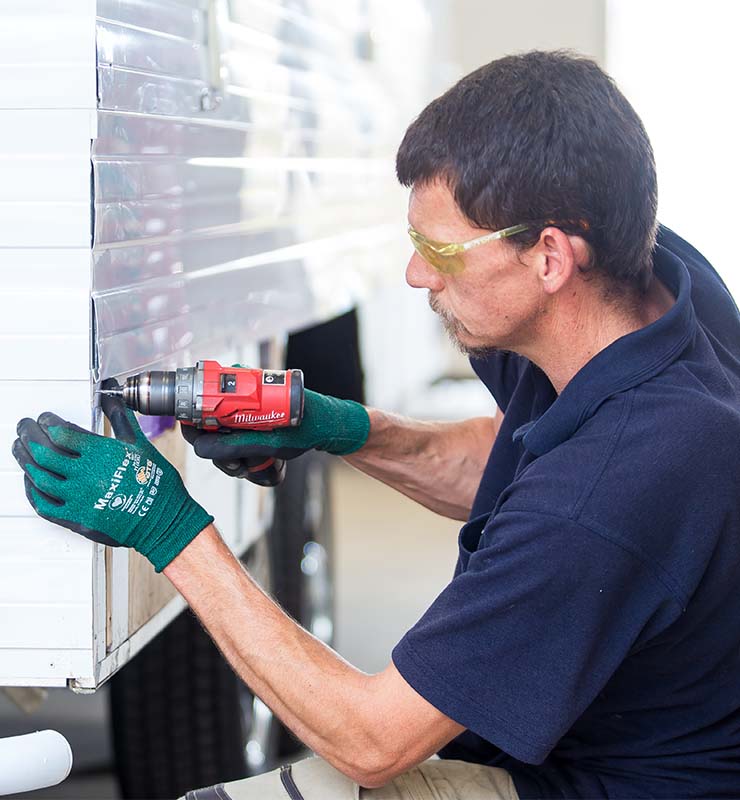 Experts In Repairing Hail, Storm & Impact Damage To RVs In Toowoomba
Hail storms and severe weather can cause considerable damage to your caravan or motorhome - from broken skylights, to ripped awnings and panel damage. If you've been in, or near hail or a severe storm recently, it's essential that you carefully inspect your van for any signs of damage as early as possible.
It's easy to collect a bit of damage on your travels - from overhanging trees, inconveniently located posts and signs, other vehicles, or just a small lapse in concentration. No matter what the damage is, we've got the gear and team to get your van working and looking good as new.
Our specialised repair processes are tailored to the specific build type of your RV - covering all construction types:
Traditional aluminium cladding
Flat-sided aluminium (semi-composite) panel
Fully composite fibreglass panel
Fully composite aluminium panel
Fabricated construction (common on camper trailers)
Timber, aluminium or steel frames
All repair work is covered by our comprehensive 3-year guarantee, and selected repairs come with a lifetime guarantee. If your van has been damaged, book today to discuss your options.
Is your RV damaged? book now
Expert tips for hail damage
Been in or near hail recently? Get your van professionally checked. Small damage isn't always visible to an untrained eye – and can reduce resale value by thousands of dollars, and potentially create water leaks.