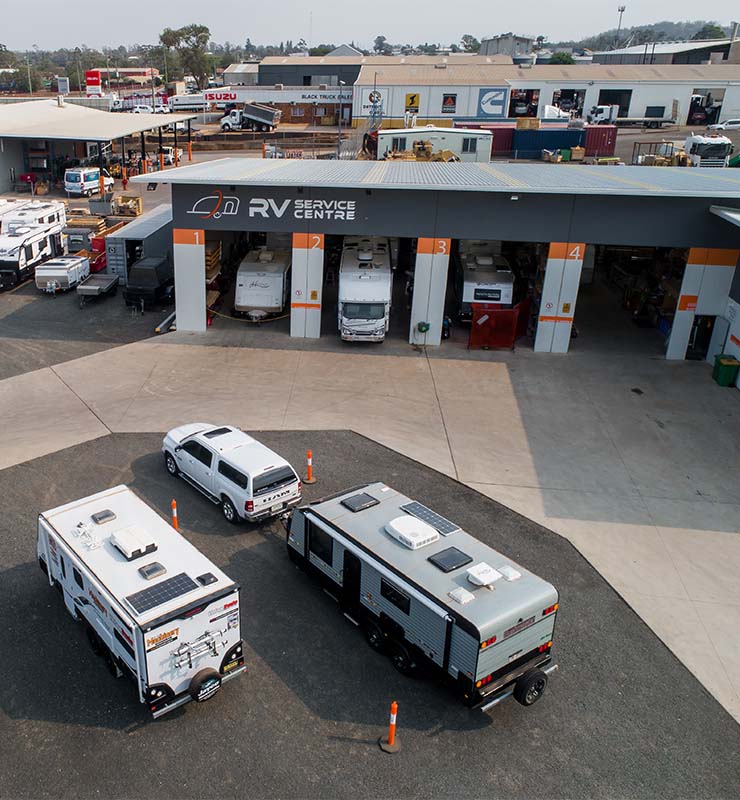 RV Service Centre Toowoomba Repair Facility Is First Class
We operate from a state-of-the-art, custom-built repair facility, unmatched anywhere in Australia.
Located in Toowoomba's main industrial precinct, just a couple of minutes from the main Toowoomba bypass, our premises has access via a flat, wide entry, drive-through and secure in-yard parking.
Our workshop can house 12 full-sized vans undergoing full repair or service simultaneously. Decked out with the latest tools & equipment, it allows us to deliver efficient, professional work we stand behind. We pride ourselves on the cleanliness, presentation and organisation of the workshop.
Our warehouse is stocked with all the essential spare parts to get you back on the road and heading to your destination as soon as possible. If you need something, we've likely got it already, and can fit it if needed.
Our showroom displays the latest caravan accessories and parts. So if you need ideas, or just want to browse, come in and say g'day.
Make a booking today!book now
It's time to get back on the road
We'll take care of your van through all its servicing, insurance claims and repair needs