Looking for some shade at the next competition? We offer a range of awnings to suit your horse float or gooseneck.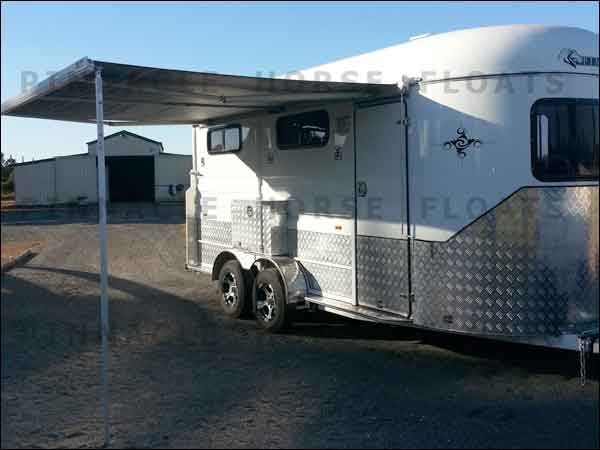 Able to be installed on the LEFT and/or RIGHT sides of the trailer, these awnings are a great addition for any serious competitor or recreational user.
Interested in horse float fit outs in Toowoomba? Check out our full range of options for interior horse float fit outs here.